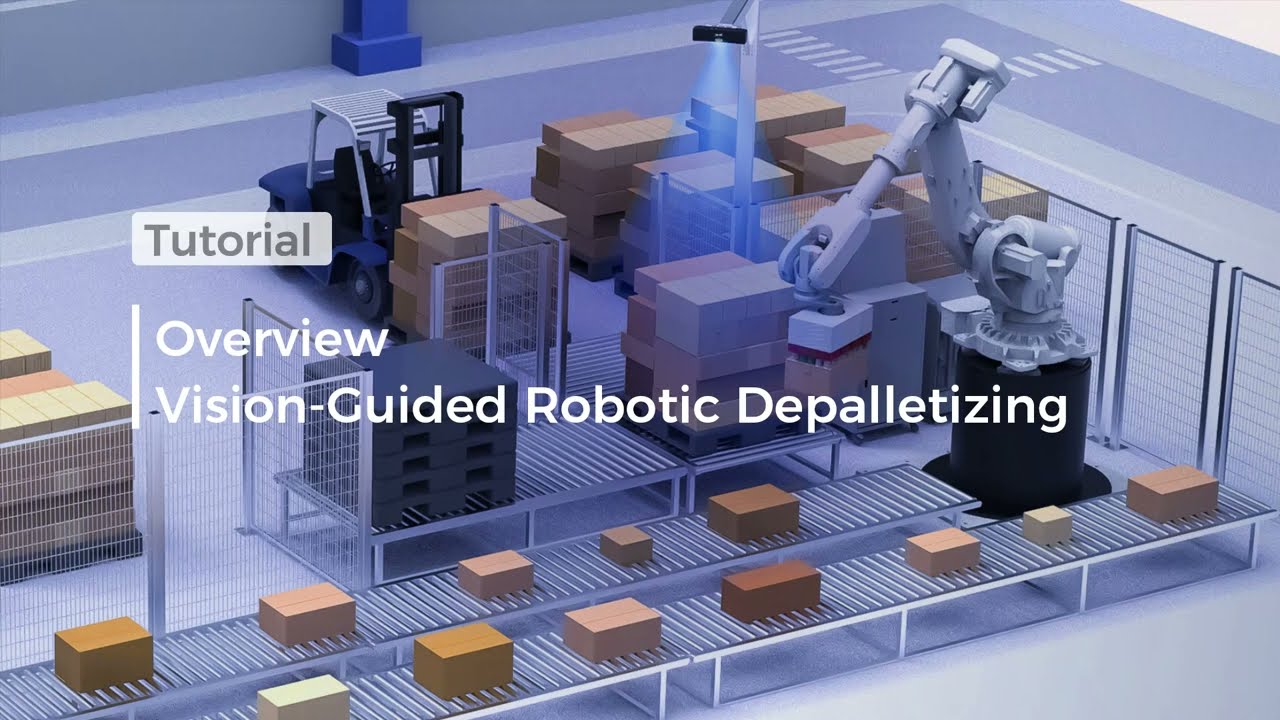 This video introduces the tutorial video collection "Vision-Guided Robotic Depalletizing" and tells you what each video in this collection is about.
The software version used in this tutorial video set: 1.7.2.
0:00 Introduction & application cases
0:20 Contents of each video
1:19 Application in this tutorial
Check here for the collection of videos:

Click here to view the accompanying tutorial document.
Video tutorials for more applications are on the way.