Cause
Robot collision or prolonged power outage resulting in data loss.
Sudden power loss during high-speed robot operation.
Bumps during robot transportation on a truck.
In these cases, it is necessary to confirm the zero points of each axis of the robot based on the original position.
Handling steps
Enter the admin mode.
Password: "9999999999999999", press "Enter" on the pendant.
Then follow the steps below on the pendant.
RESET ALARM → ROBOT → Second HOME POS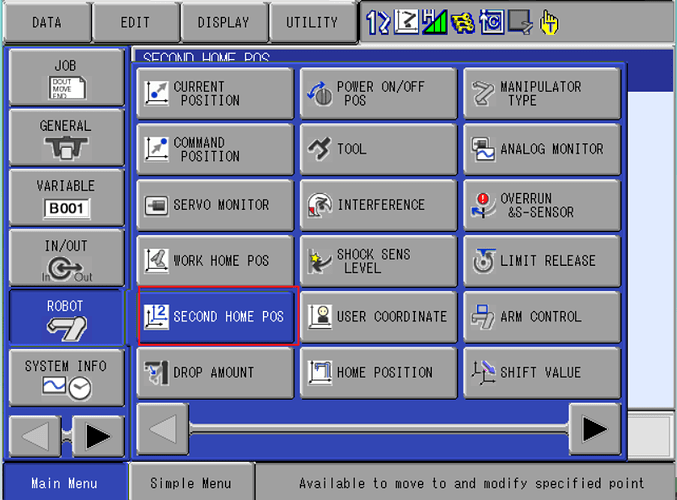 Power on the servo and move the robot forward to the second origin position (until all data is zero).

DATA → Confirm POS


This interface is hidden. The option to confirm the POS under "Data" appears only when the 4107 alarm occurs. Confirming the POS resolves the alarm completely.